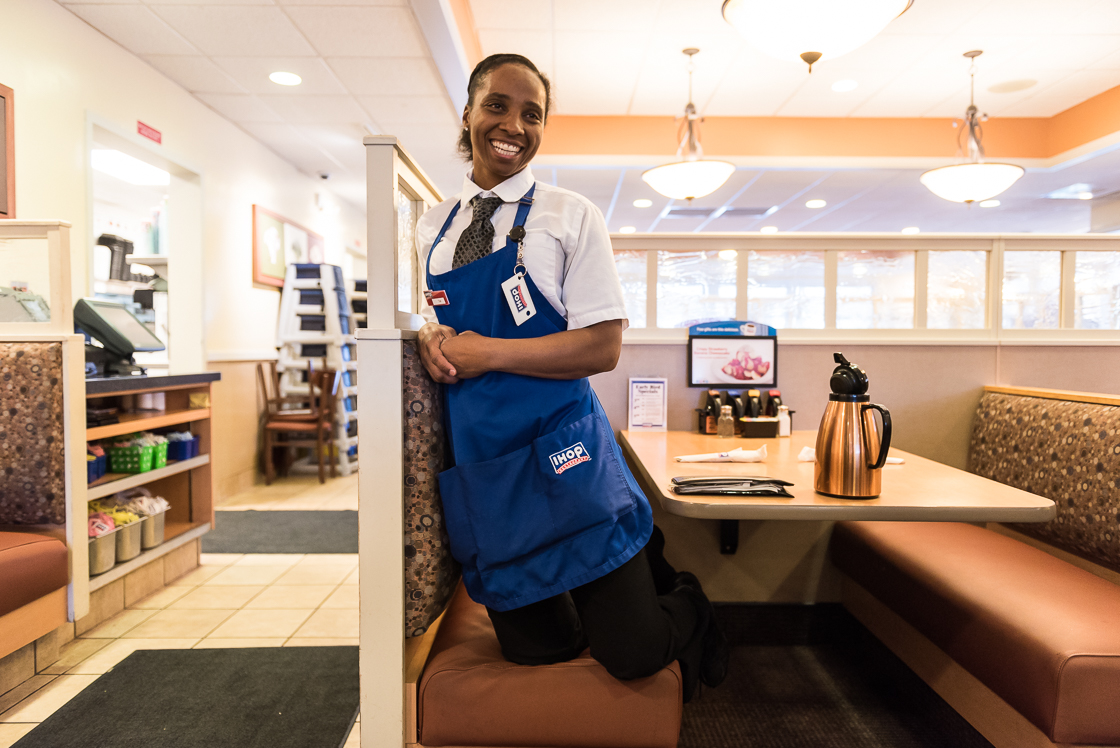 Pro middleweight boxer Tori Nelson, ranked #1 in the U.S. and #2 in the world, at work at IHOP. Like most female professional boxers, Nelson is forced to work a day job to support her family, since most lucrative sponsorships and endorsement deals are awarded to men or more 'feminine' boxers.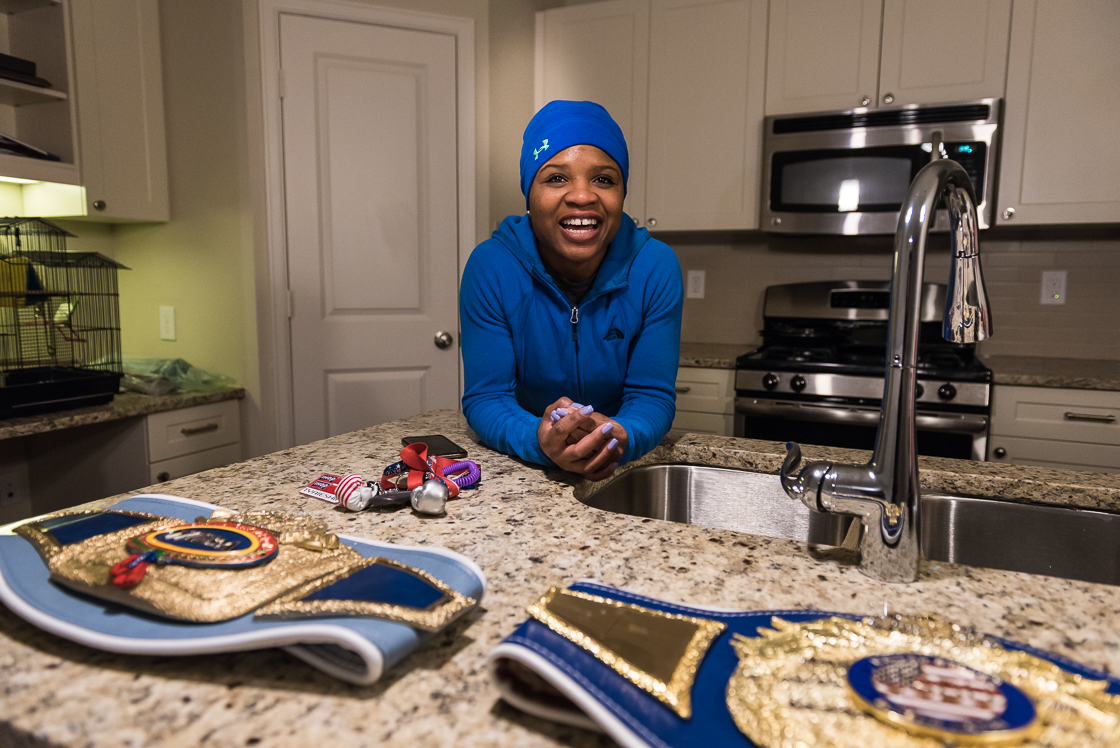 Tyrieshia Douglas, #1 ranked female bantamweight in the world, competed for the flyweight spot on the 2012 Olympic women's boxing team, the first year boxing was available to women. Here, she poses with her winning belts for #1 in the United States and the world.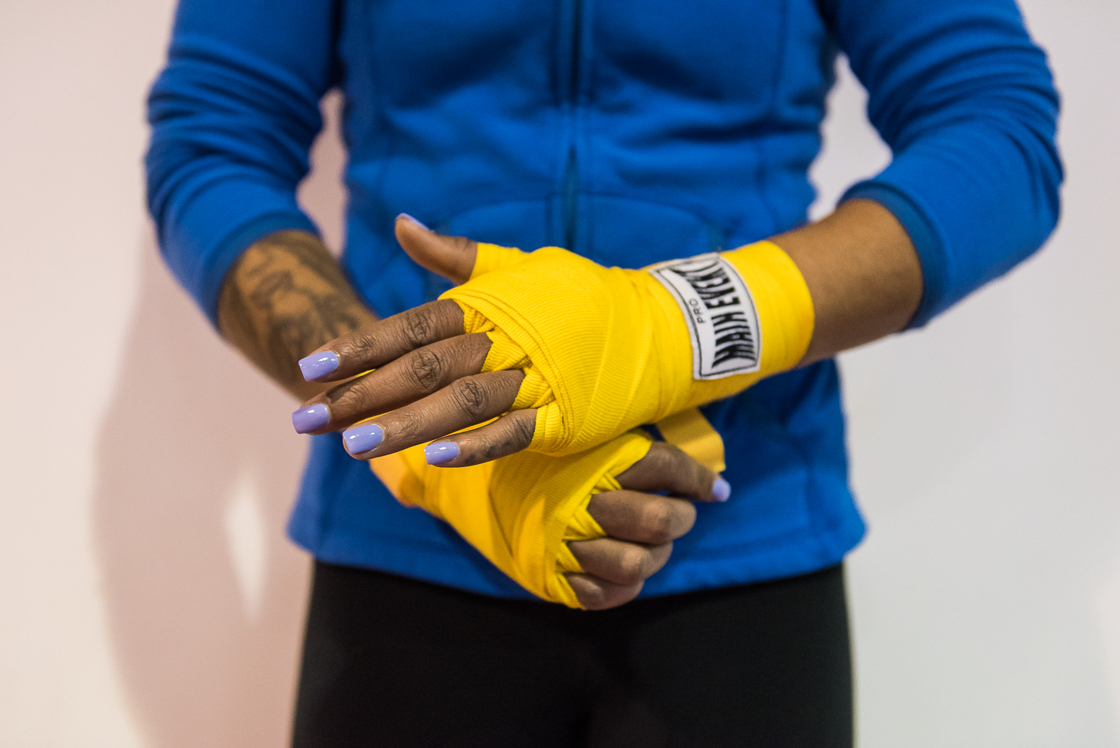 Her birthday manicure in place, Douglas secures her hand wraps. Her brother started boxing at 8 years old, but it wasn't until she broke a policeman's jaw and beat up three muggers when she was 16 that she was allowed to take up the sport.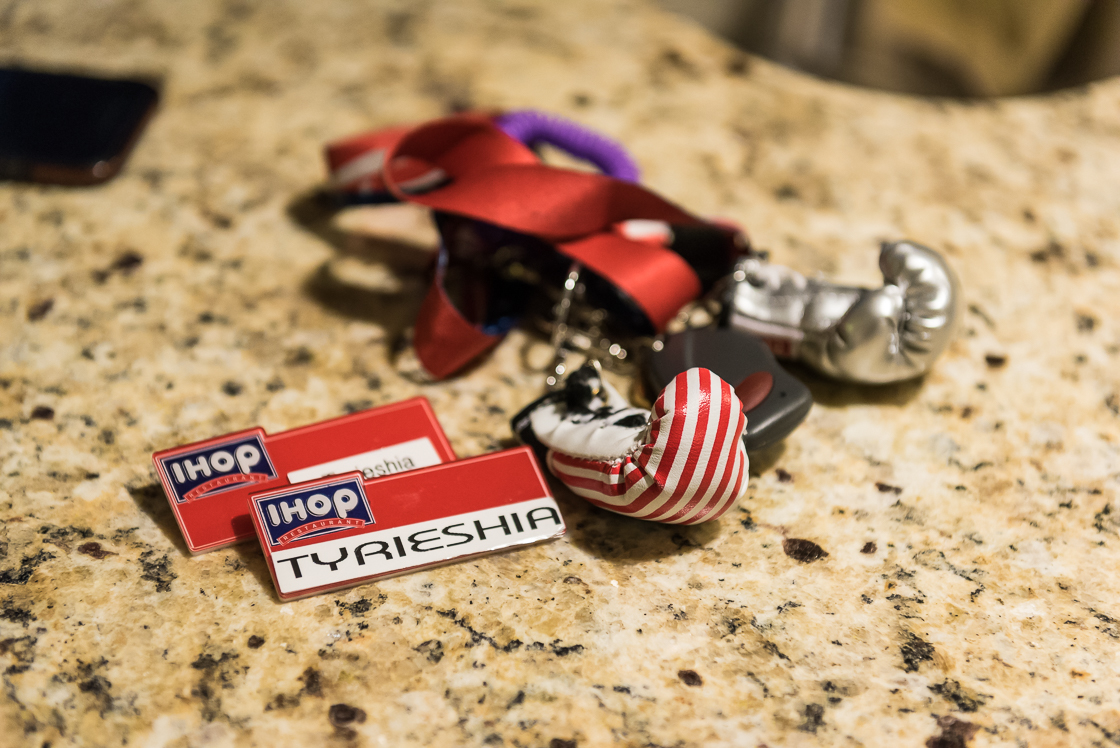 Douglas moved to Ashburn, VA to train with Tori Nelson's coach and took a job at the same IHOP Nelson works for to pay her bills. The two women lived together briefly, and continue to support one another through training and friendship.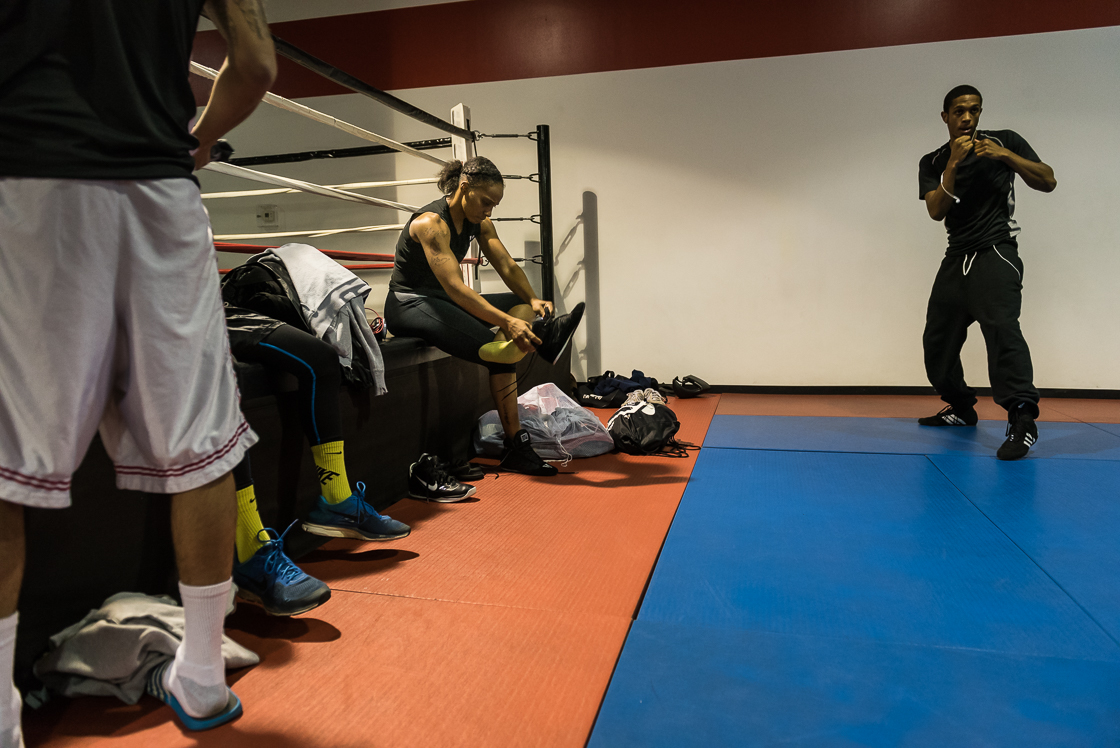 Tori Nelson laces up her boxing shoes for her evening training, as several male boxers prepare nearby. Nelson is one of the few serious female boxers at the gym, so she often trains with male boxers. The practice of female boxers training against males is prevalent in the industry, and breeds boxers who learn to hit and be hit much harder than if they trained exclusively against women.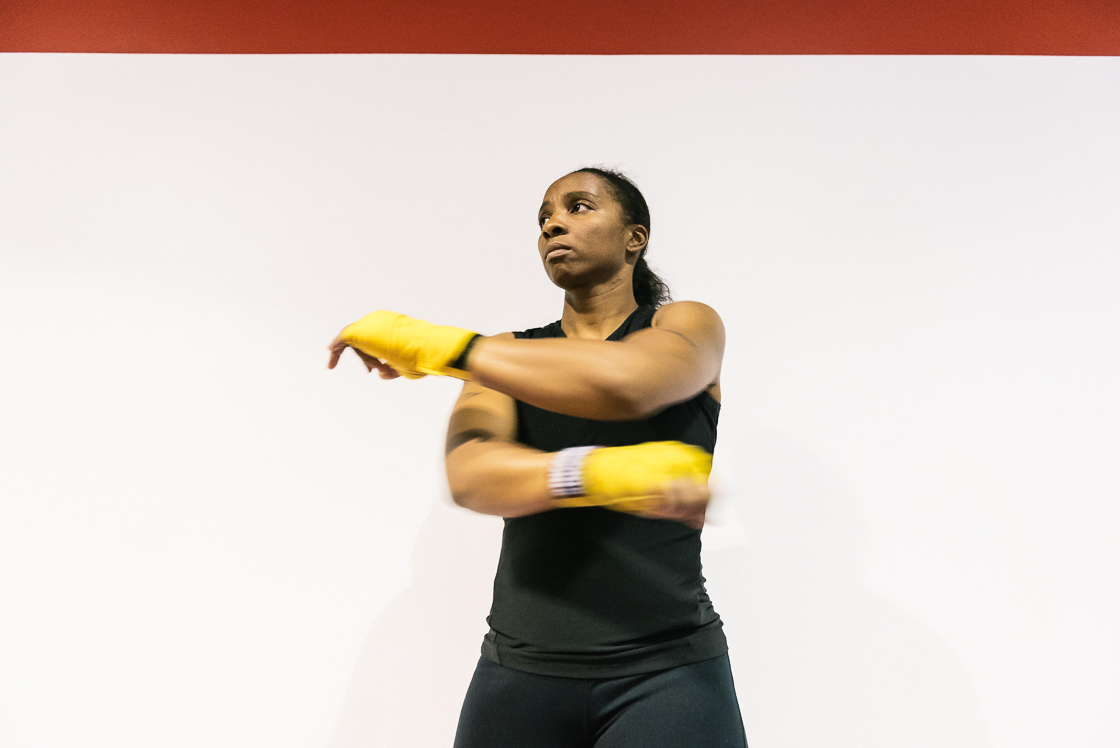 Nelson warms up her arms after donning her hand wraps at the beginning of practice.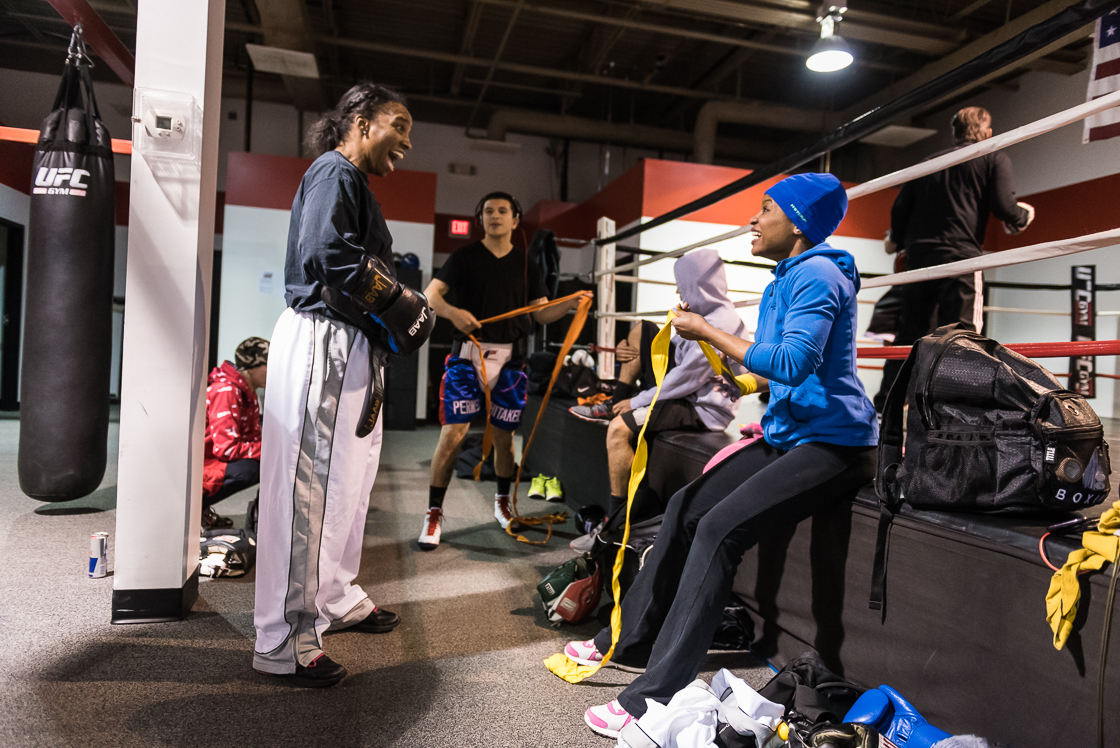 Nelson, left, and Douglas laugh together at their gym as they prepare to train.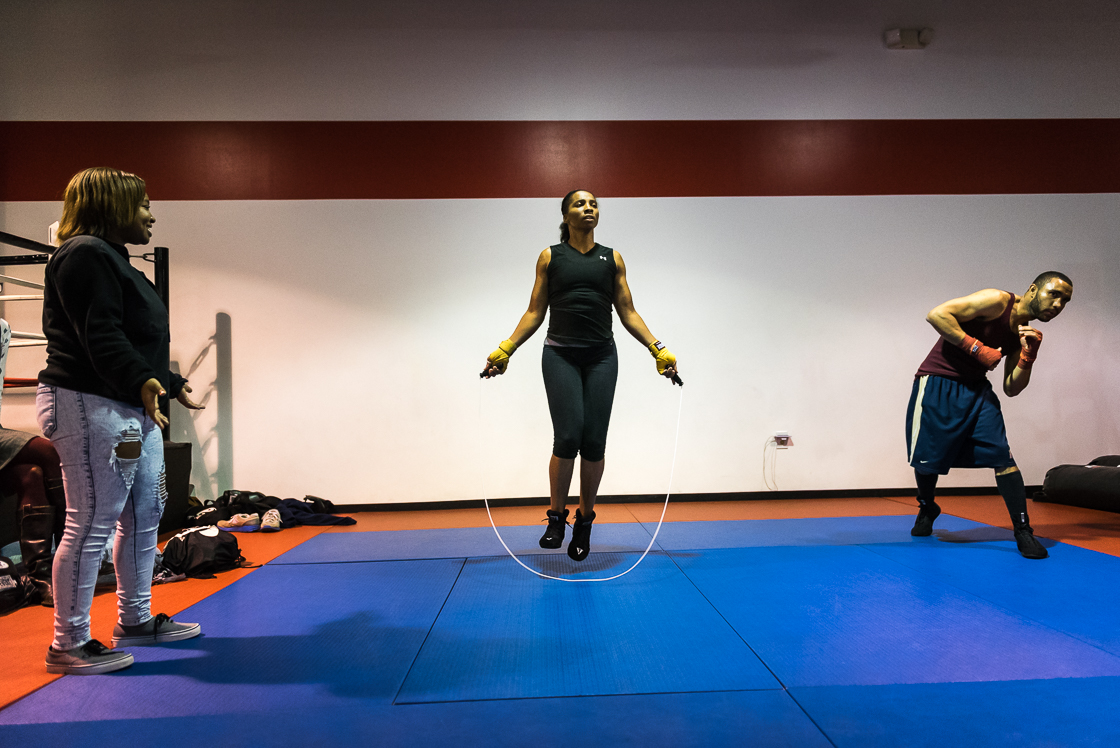 Nelson jumps rope as her daughter Simone Barnes watches from the sidelines. Many female boxers are encouraged to dress provocatively and in full faces of make-up for fights, but Nelson says, "No, Lord, I'm a Christian, I'm a mom. I can't do that. If my talent don't sell it, I'm sorry."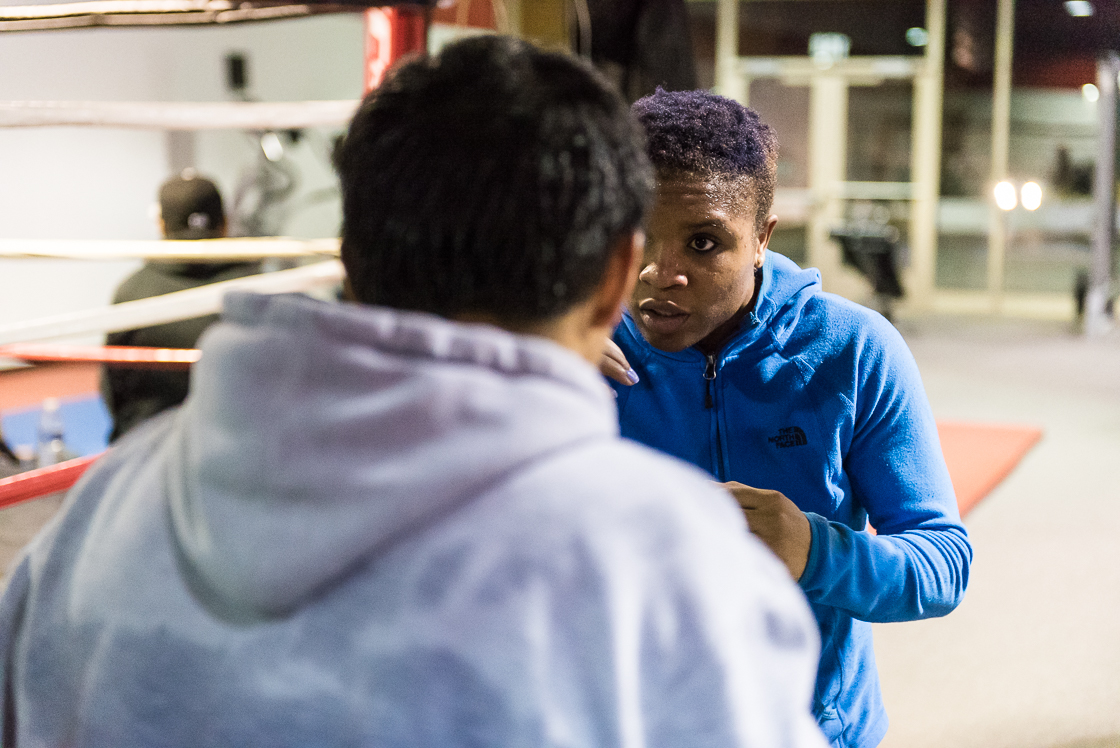 With her close-cropped hair and focus on fighting, Nelson was passed over by brands looking for athletes with a more "feminine" image. "If Tyrieshia had had some endorsements behind her, I think things would have been different," a promoter speculated. "They want that image. Whether she grows her hair out or not, she's beautiful, but they couldn't sell them on it. They couldn't soften her up enough."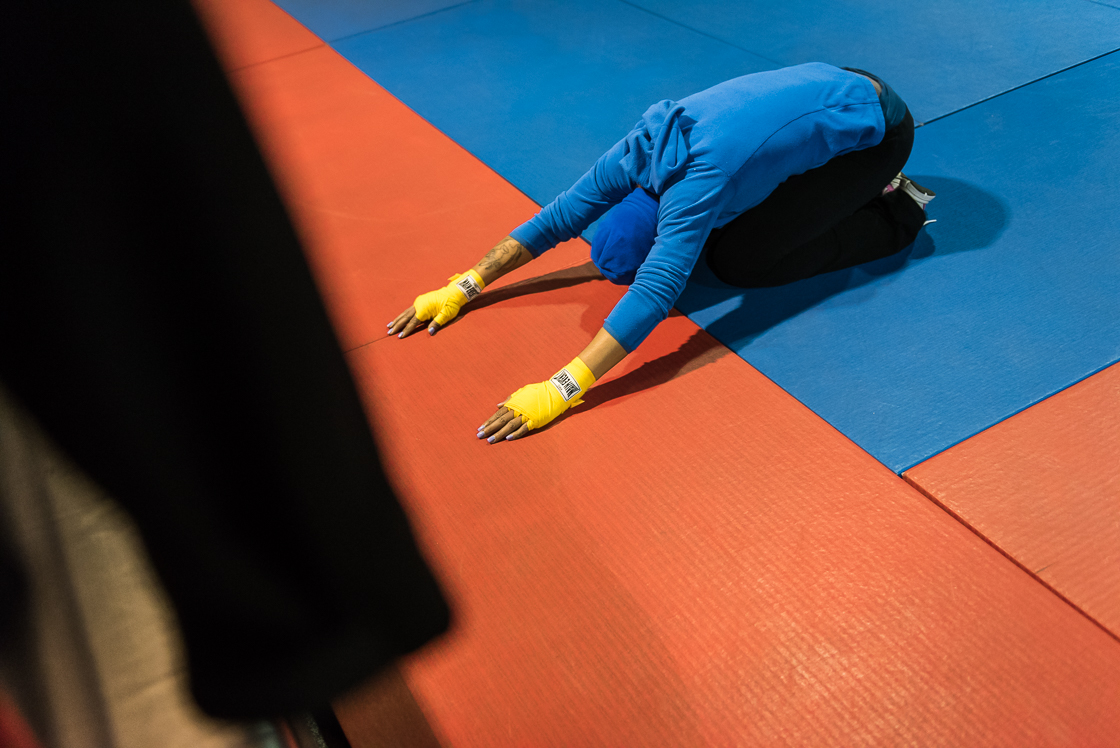 Douglas was one of the first female boxers to come out publicly as gay and encourages other boxers to be open and accepting.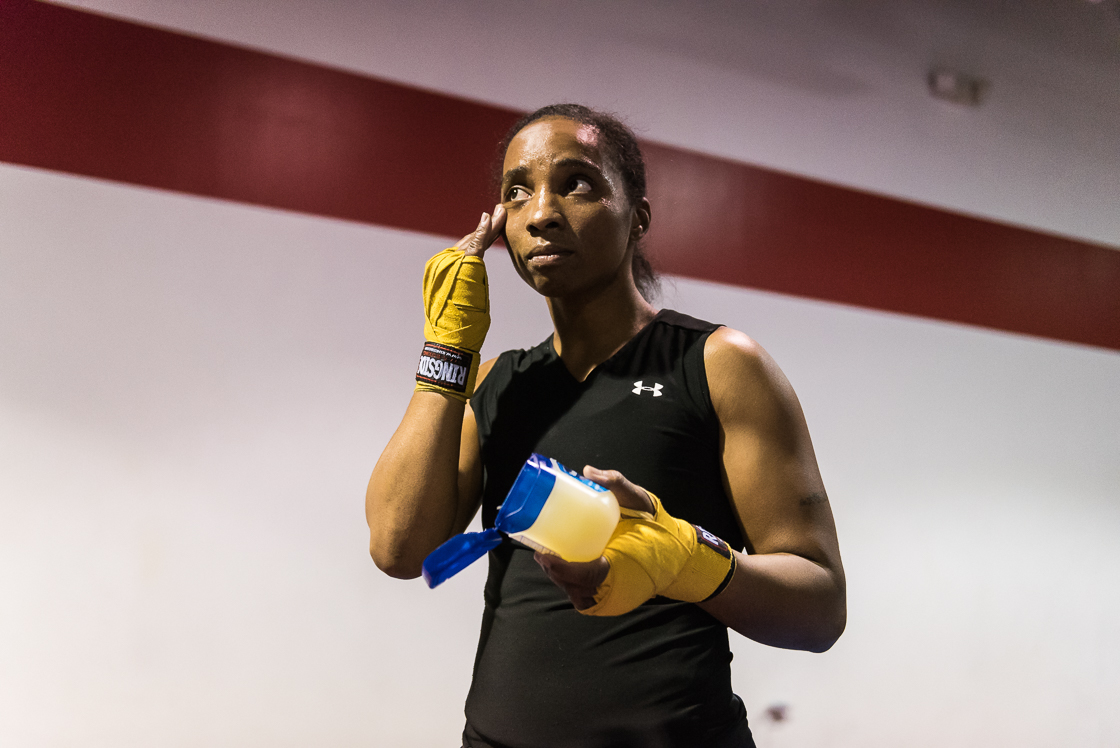 Nelson rubs Vaseline on her face to prevent the skin from splitting on impact.
Nelson watches a training match with her children Simone and Q nearby. As a single mother on a fixed income, she has brought them to the gym with her every day for the last 10 years.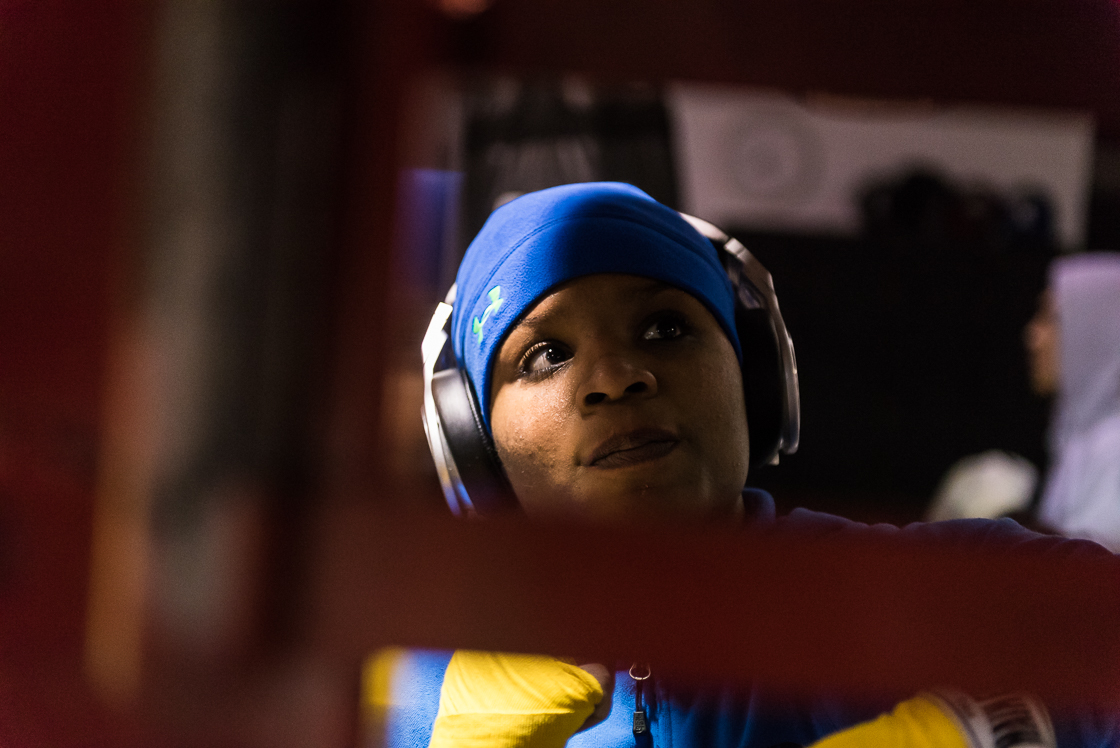 Since making the jump to professional boxing after losing her spot on the Olympic team to the conventionally pretty Marlan Esparza, Douglas has focused on getting fights and making a living at boxing. While men's winning pots start around $30,000, women only make $5,000 for an equivalent win.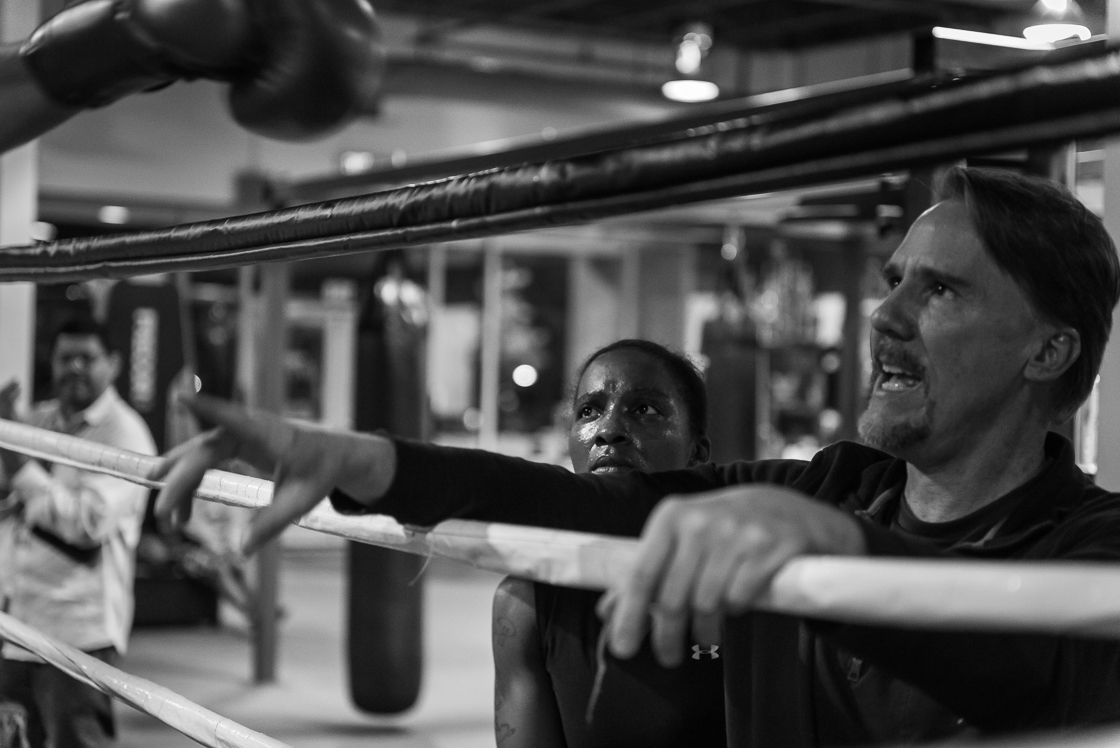 Nelson listens to her coach, Craig Fladager, give advice to another boxer.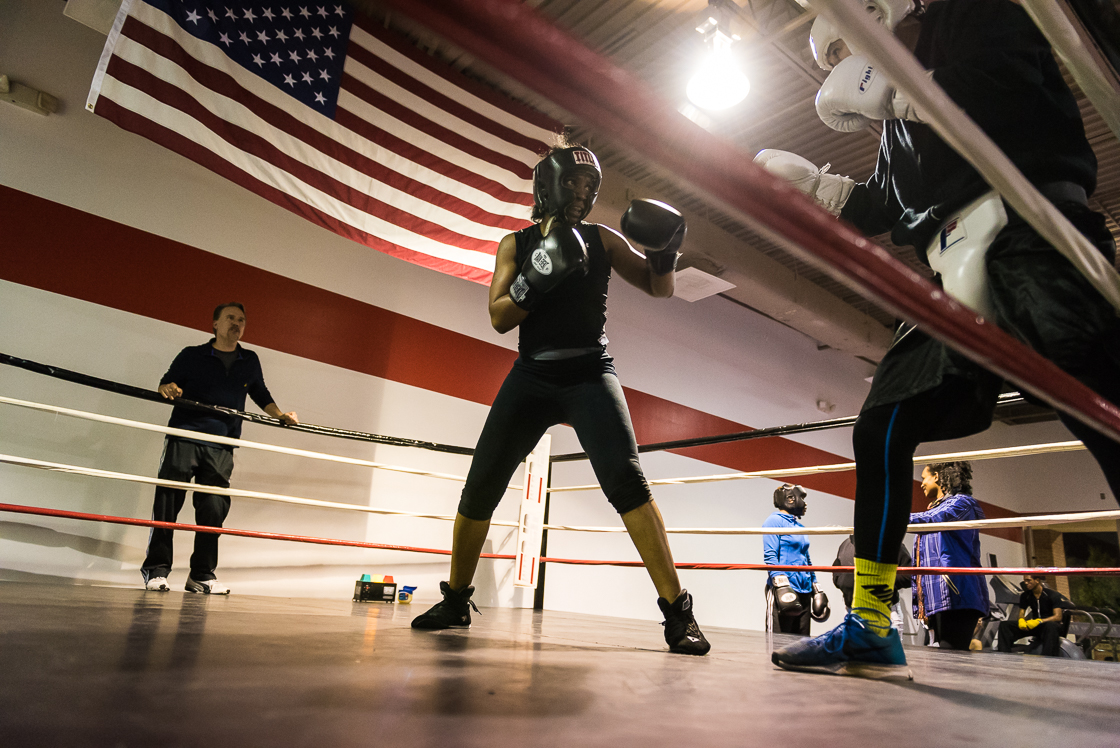 Nelson spars in the ring with a male boxer as their coach directs them from the sidelines.